Leverage technology to optimize teamwork and business practices
A good communication platform can be the backbone of your company. The right system ensures that all incoming and outgoing calls reach the right person. It also keeps its cool during busy times, grows with your business and provides technical features that enhance your communications.
Versatile architecture – works as an IP system, digital system or a combination of the twoModular architecture for exceptional scalability – cost effective from 10 to 800+

One of the most easily configured Unified-Communications-capable systems on the market

User-friendly management interface streamlines system administration Easy migration from UNIVERGE SV8100 and SV8300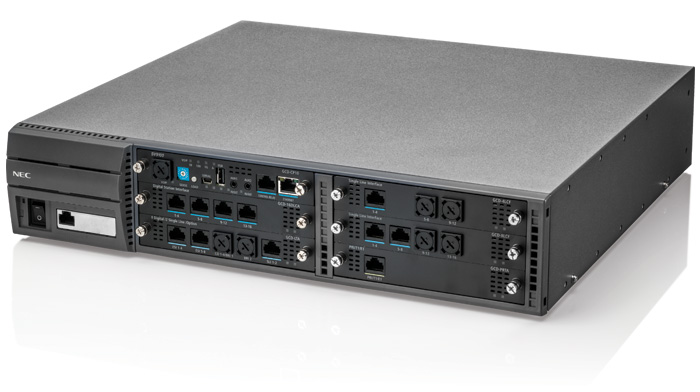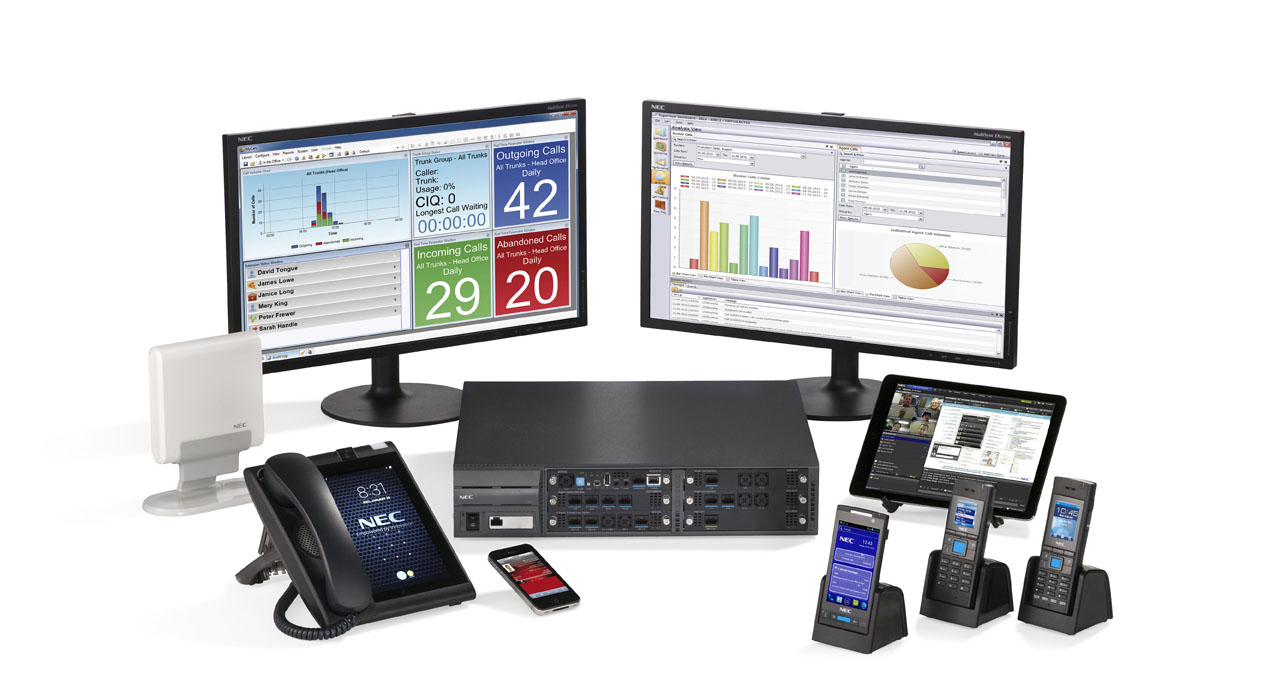 The UNIVERGE SV9100 offers
Proprietary server with stackable chassis architecture

Distinct, scalable, IP Unified Communications enabled solution

High reliability

Simplified user licensing structure

Comprehensive suite of Unified Communications and Contact Center solutions

Broad range of mobility applications and devices

Vertical market-specific solution integrations

Wide-range of end-points

Single point configuration and management

Multi-Line SIP client, multi-carrier support
Make a Smart Investment
The SV9100 comes with an unprecedented warranty and future-proof technology that meets the demands of your multi-generational employees. Recognized as having the highest level of customer satisfaction among Unified Communications vendors, NEC also brings you an incredibly smart investment. Industry experts recognize our Unified Communications platforms as having one of the lowest total costs of ownership on the market.
Work with Smart IT
Communications services interruption means downtime for your business, customers, and loss of revenue. That's why NEC's SV9100 is one of the easiest to configure Unified-Communications-capable systems on the market. The SV9100 easily integrates with existing IT technology as a fully interoperable IP or digital system. The user-friendly management interface streamlines system administration, giving IT Voice, Unified Communications and Voicemail from one central location.