Multi-line desktop telephones suitable for most any business environment
The DT820 IP desktop telephones–the 6-button and the 8-button Self-labelling, are a cost-effective option for standard business users as well as a great choice for use in building lobbies, public spaces, and contact centers.
With the DT820 telephones, we are providing a better way to upgrade your phones in the field, with software upgradability. Through licensing, the DT820 6-button and 8-button self-labelling models are able to upgrade their network support from 10/100 to 10/100/1000. And on the 8-button self-labelling, you can increase the line presence from 8 to 16 to 32. No longer is there any need to stock or purchase new hardware.
* On the UNIVERGE SV8000 range, SV9300 and SV9500 systems this licence option is not supported.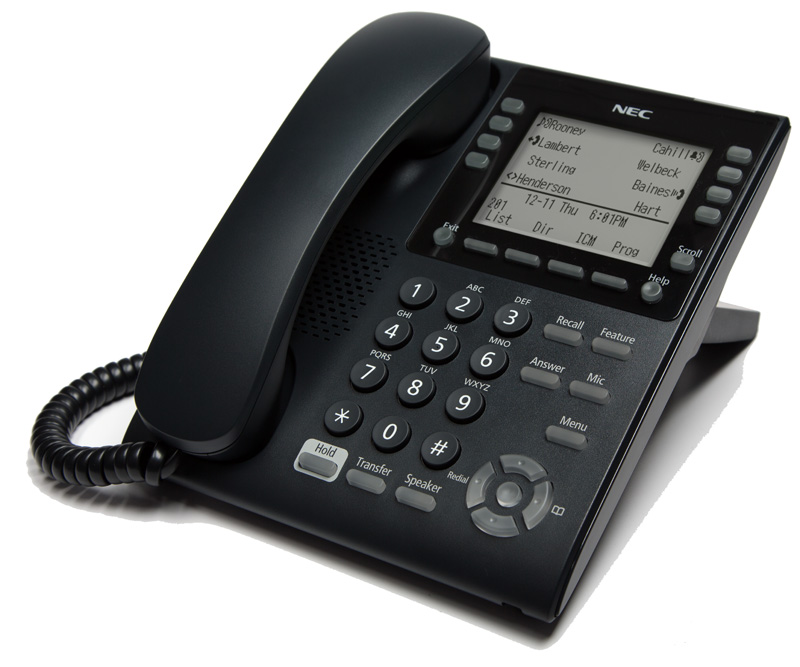 Ideal for almost any work environment
The 8-button self-labelling phone can be upgraded to 32 line buttons, making it ideal for almost any work environment; in fact, the NEC DT820 standard use self-labelling desktop telephones are upgradeable to support more extensions and to network, making them both enterprise and call center friendly. Power is supplied to the DT820 phones via PoE (Power over Ethernet).